.
We demonstrate all type machine And we give Instruction about machine before sale, And when consumer fully satisfied with machine. then we sale the machine to him.
In addition to this we provide information how to uses machine and how to set and operate the machine, and we impart knowledge as under to the each consumer of machine prior to sale it. We do not offer any guarantee or warranty for the machine and once machine sold do not take the delivery back and not refunding the amount thereof. In case consumer having any complain.consumer shall be liable to send the machine to get it repaired at Rajkot office / workshop
All Dispute subject to Rajkot Jurisdiction.
Comman Instruction / Machine Settings for model : 1 to 5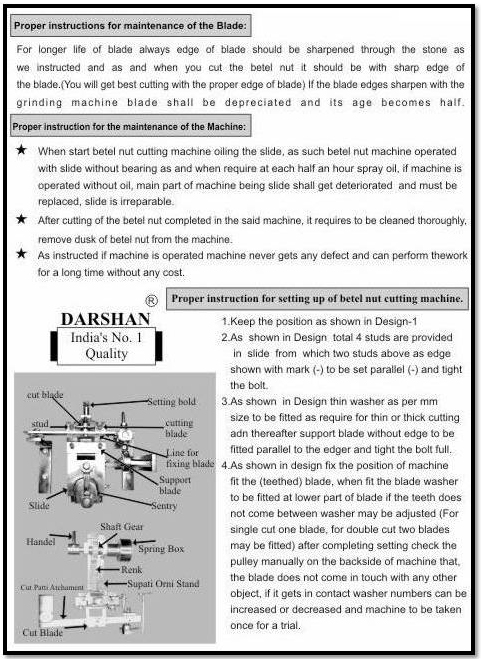 Sali Cutting Instruction / Machine Settings